Solution focused Brief Therapy for Adults, Teenagers and Children
Based in Newbury, West Berkshire for in-person sessions and remote sessions over Skype or Zoom.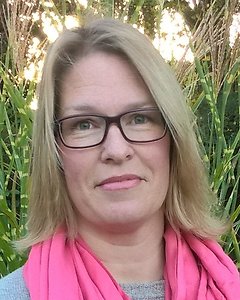 Talk Through It - Solution Focused Therapy
Welcome to Talk Through It. My name is Gerry Spatharis, I'm a Solution-focused therapist and also work part-time as a Primary Mental Health Worker for the local Council.
It's great that you've found the website and are reading up on how I can be of help. I find solution focused therapy invaluable for sorting through issues and hopefully you will feel the same. If you want to simply off-load or have more deep-seated issues, solution focused theapy can help with those. I see all kinds of people from all sorts of backgrounds and with very different issues. No two people are the same and everyone has a path that is unique to them. Come and see me at the Fairbourne Clinic, Wendan Road, Newbury if you would like an in-person appointment. If you would prefer remote - these are available too.
Check out the 'What is solution focused therapy' tab for more info and if you find resources helpful, take a look at the 'Suggested Reading and Resources' section. You can also book your sessions without the need to email me - but if there are days or times that you can't see available, let me know and I will get back to you about whether this is 'do-able.'
I look forward to seeing you soon!


Below are some bullet points containing a few of the issues that people come to see me about. Please don't read the list of issues and worry that yours or your child's aren't 'extreme enough' to warrant being seen. It's all relative to who you are. Get in touch if you have any questions.
Typical issues occurring in adults..
experiencing disillusionment in your career
struggling with family life
unresolved past issues
self-doubt
becoming angry at seemingly small things
relationship issues
depression
feeling misunderstood
ADHD or Autism - coping with
Functional Neurological Disorder or non-epileptic seizures

This is just a small example of issues experienced.
Typical issues occurring in children or teenagers:
fear of parents being hurt or ill
panic or anxiety
feeling very low
excessive anger
stress
continually going over the same thoughts or problems
lacking self-confidence
having problems relating to people
unable to make friends
struggling with school work, expectations or peers
being disruptive in lessons
not wanting to go to school
inability to focus when in class
worrying about judgement from others
concern about gender issues
feel they don't 'fit in'
Functional Neurological Disorder or non-epileptic seizures
Autism
ADHD/ADD (Attention Deficit Hyperactivity Disorder / Attention Deficit Disorder)
PANDAS (Pediatric autoimmune neuropsychiatric disorders associated with streptococcal infections)
Specialisation: Neurodiversity - Autism and ADHD in Adults and Children
I have a lot of experience working with children who have Autism and ADHD and for those who want to know more about these, please see the 'Further Reading' section for books that might be of interest.
Not Sure?
Solution Focused Therapy is incredibly effective, but there's no sense in me telling you this - come and give it a try. Nothing is lost if you decide it isn't for you, but something might be gained if it is. Please feel free to email or phone if you have any questions.

If you would like to book a session with me then please go to 'Bookings, Location and Prices.'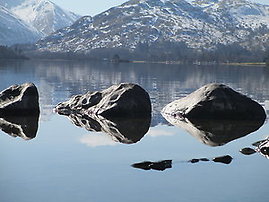 'Problem talk creates problems. Solution talk creates solutions.'
Steve de Shazer